Instapaper is an application that has been quite popular due to its capability to save web pages for offline reading. The developers of the app have now released the same Instapaper app for Android platform for Rs 166.5.


The Instapaper app also allows text formatting, adjust font, text sizes, dark mode and much more. There are several knock-offs and similar functionality offering apps in the Google Play Store but none of them do it better like the official Instapaper app.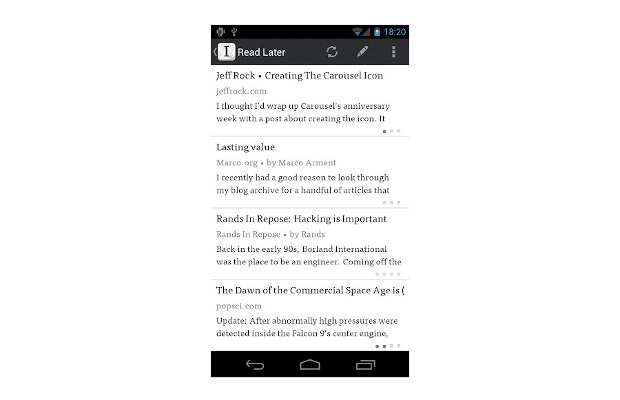 The Instapaper app basically strips down any typical webpage's layout and optimise it to make it readable on a smartphone or tablet. All content downloaded from the web is available for complete offline reading – no need of WiFi or data connection.


You can then manage the readability of the downloaded text and content using the different options offered.


With this app, you can adjust the text size to suit your reading comfort and even change the fonts to keep you interested. If you wish to save some battery life, then you can even reverse the look and go for darker background with white text.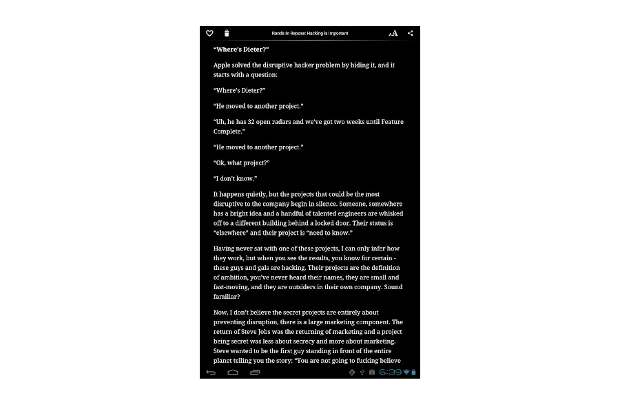 Instapaper can be purchased from the Google Play store now.