Global handset brands like Samsung, Nokia and Sony are facing tough competition from Indian players like Micromax and Karbonn, a Handset Hotlist survey conducted by The Mobile Indian has revealed.
According to the data, collected by a study of online preferences of over one million people who visited the website (www.themobileindian.com) in February this year, of the 25 most viewed handsets in India 15 were from Indians players.
Almost all the Indian handset players like Micromax, Karbonn and Xolo have recently launched smartphones with specifications similar to phones of MNC players with 4 inch or larger screens, quad core processors and HD display. This development seems to have changed the perception of the mobile user that what is affordable is not of poor quality and is worth considering.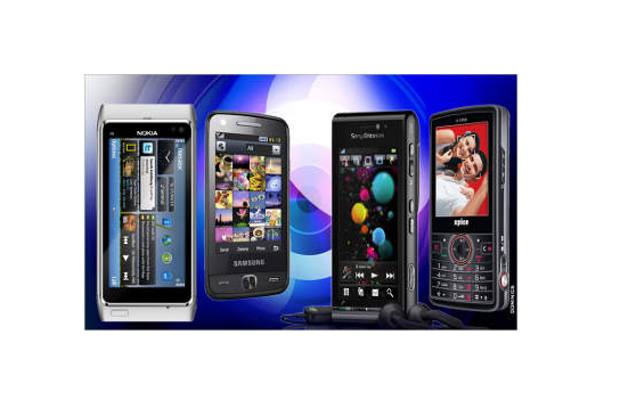 Commenting on the survey spokesperson of The Mobile Indian said, "India is a price sensitive market and handsets with good specifications at affordable prices will get consumers' attention. That's exactly what Indian handsets players are doing."
In this month's Handset Hotlist, Apple iPhone 5 headed the list, followed by Micromax A110 Canvas 2. This shows that consumers in India are searching for both aspirational as well as affordable smartphones.
The spokesperson further added, "This month we saw an interesting phenomenon. Whenever a new handset is launched, especially by an Indian player, the price of the older model drops but in the case of Micromax, though, when it launched Canvas HD the price of Canvas 2 didn't decrease, and instead went up by Rs 1,000."
In this month's Hotlist, eight devices were from Micromax; six were from Samsung; five from Karbonn, two from Nokia; and one each from Apple, Xolo, Intex and Sony.
Top 25 Handset Hotlist for March-2013

| Rank Feb | Last Jan | Change | Model | Price (inRs.) | OS | Screen Size | Camera |
| --- | --- | --- | --- | --- | --- | --- | --- |
| 1 | 2 | 1 | Apple iPhone 5 | 45,500 | iOS | 4 | 8 |
| 2 | 1 | -1 | Micromax A110 Canvas 2 | 10,000 | Android | 5 | 5 |
| 3 | 5 | 2 | Samsung Galaxy S Duos | 12,500 | Android | 4 | 8 |
| 4 | 4 | 0 | Nokia Lumia 510 | 9, 500 | Windows | 4 | 5 |
| 5 | na | new | Micromax Canvas HD A116 | 15,500 | Android | 5 | 8 |
| 6 | na | new | Micromax A65 Smarty 4.3 | 4,999 | Android | 4.3 | 3 |
| 7 | na | new | Micromax A54 Smarty 3.5 | 7,990 | Android | 3.5 | 2 |
| 8 | 8 | 0 | Samsung Galaxy Y Duos Lite | 5,949 | Android | 2.8 | 2 |
| 9 | 3 | -6 | Karbonn A21 | 8,999 | Android | 4.5 | 5 |
| 10 | na | new | Karbonn Smart A111 | 10,290 | Android | 5 | 5 |
| 11 | 20 | 9 | Samsung Galaxy Grand I9082 | 20,000 | Android | 5 | 8 |
| 12 | na | new | Micromax Ninja A27 | 3,500 | Android | 3.5 | VGA |
| 13 | na | new | Samsung Galaxy Grand Duos I9082 | 20,000 | Android | 5 | Yes |
| 14 | 14 | 0 | Micromax A87 Ninja 4 | 6,499 | Android | 4 | 2 |
| 15 | na | new | Karbonn S1 Titanium | 10,990 | Android | 4.5 | 5 |
| 16 | 10 | -6 | Sony Xperia J | 12,990 | Android | 4 | 5 |
| 17 | na | new | Micromax Ninja A89 | 6,000 | Android | 3.8 | 3 |
| 18 | na | new | Karbonn A12 | 7,990 | Android | 4.5 | 5 |
| 19 | na | new | Xolo A1000 | 13,999 | Android | 5 | 8 |
| 20 | 19 | -1 | Nokia Asha 311 | 6,200 | Asha OS | 3 | 3.1 |
| 21 | 7 | -14 | Micromax A90S | 14,100 | Android | 4.3 | 8 |
| 22 | na | new | Intex Aqua 4.0 | 5,449 | Android | 3.5 | 3 |
| 23 | na | new | Samsung Galaxy Chat GT B5330 | 7,900 | Android | 3 | 2 |
| 24 | na | new | Samsung Galaxy Ace Duos I589 | 10,000 | Android | 3.5 | 3.2 |
| 25 | na | new | Karbonn A1+ | 4,000 | Android | 3.5 | 3 |