Spice has announced a new range of Android smartphones dubbed Stellar series, marketed as countries first secure handset. While it can be termed as a mere marketing gimmick, the phones itself are good on paper and also look good and the most stellar part of the offering is their pricing.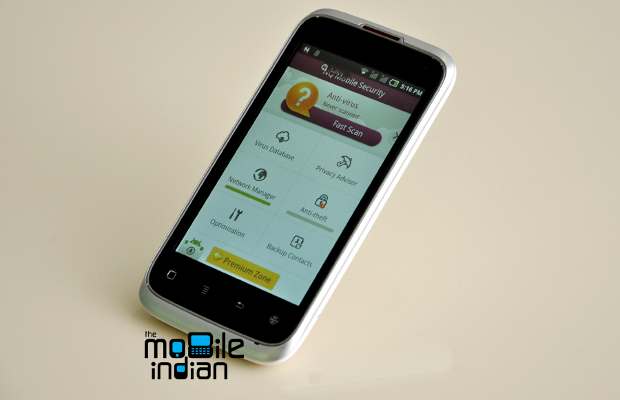 The Spice Stellar or Mi-425 is the first one of the block, and comes with a 4 inch touch screen and a 1 Ghz Qualcomm snapdragon processor and a 2000 mAH battery. Apart from that you get Dual SIM, 3G, WiFi and a 5 megapixel autofocus camera with LED flash and a front facing camera. And all this at an attractive price of Rs 9,999.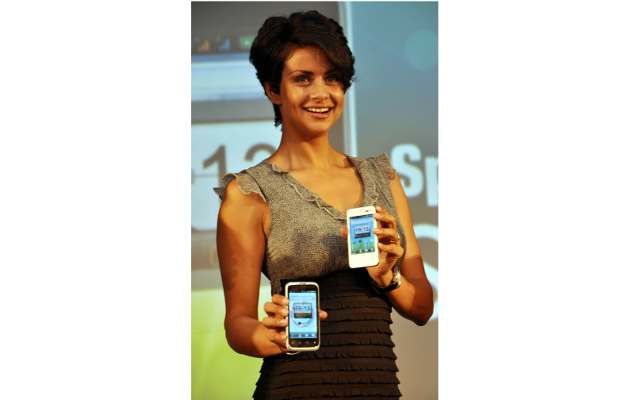 Rest of two phones will be launched by month end. While the Mi-425 is currently running on Android 2.3, Spice has promised an update to Android 4.0 in next two months.
###PAGE###
Design
Spice Mi-425 is a good looking phone. Its screen is surrounded by a thin chrome strip which is further surrounded by a thicker aluminum strip and has curved edges. Mi-425 comes in white and all in all it looks well built and smart.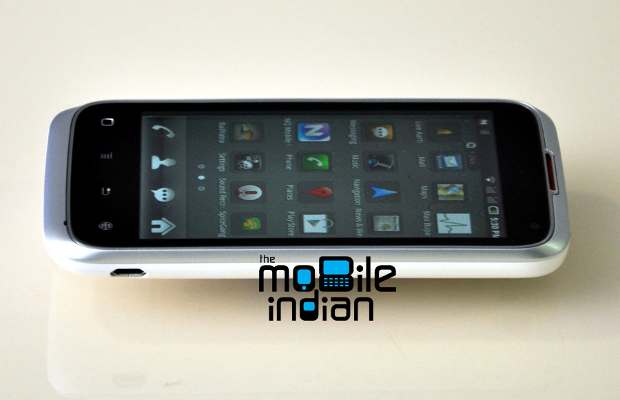 At the back is a five megapixel camera in the left corner along with a single LED flash. Both front and rear speakers grill are finished with red colour.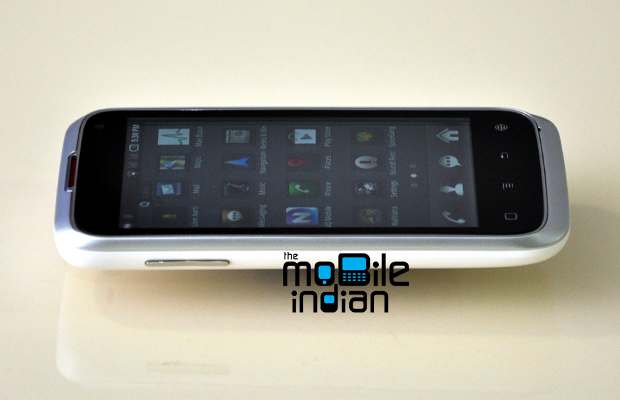 The four buttons are all capacitive touch ones and so is the rest of the screen. There are two ports – a micro USB unit at the right hand side bottom and a 3.5mm jack at the top along with power button.
The two SIM slots and the SD card slot are adjacent to each other just above the battery.
###PAGE###
The phone comes with a 4 inch capacitive touch display. While Spice has not announced the resolution of the screen, it looks to be a fairly high resolution screen, with pixilation visible only if you really concentrate.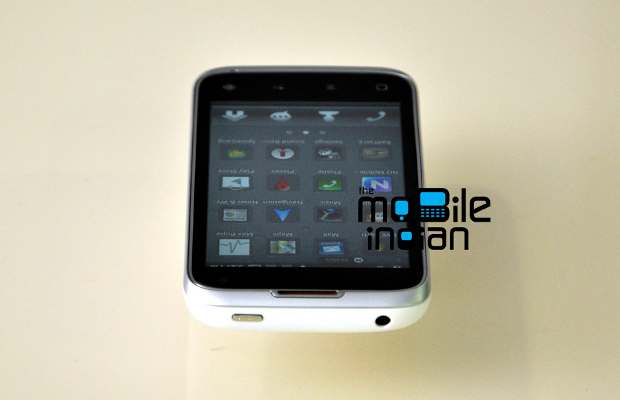 We played some HD videos on it through YouTube, and the images came out well. The display quality is decent but is definitely not one of the best.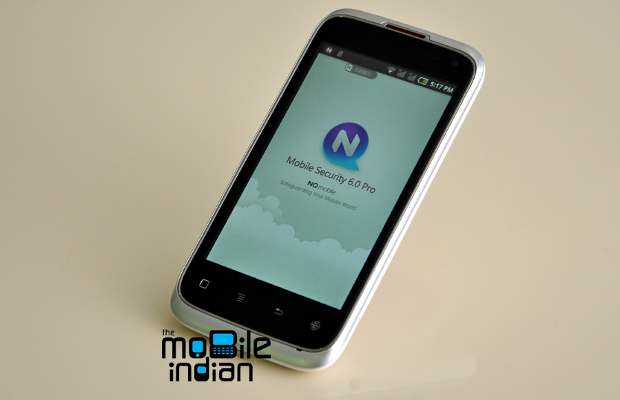 As far as touch is concerned, we did not face any problems, it is a multitouch unit for sure but we don't know how many fingers it supports.
###PAGE###
Security
Netqin is one of the most popular security app for mobile and Spice is offering the full version of the app for free with this phone for six months. The app will not just provide anti virus, but also offers anti theft and a vault to keep your private photos, videos, call logs and docs safe from people who can have access to your phone and won't allow them to access these files.
The app also offers data management and keeps you updated on how much data you have consumed and you can also put a cap on data usage according to your bill plan, which will prevent bill shocks to you.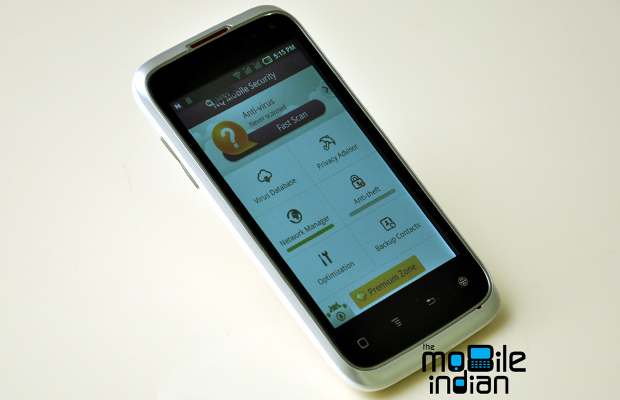 Upon the expiry of the six month free period, you can still use the app, but virus database will not get updated unless you pay for the app.
While it is a good inclusion, we call this marketing gimmick as the app is available for any Android user. They will however need to pay for usage beyond a month, so it is not as big a deal as Spice would like us to believe.
###PAGE###
Performance
Spice Mi-425 comes with a 1 GHz Qualcomm snapdragon processor. This processor comes from one of the most respected family of processors and therefore we expect it to perform well. We did use the phone for sometime and the response to commands was quick and fluid. We also played few games and even there it didn't disappoint.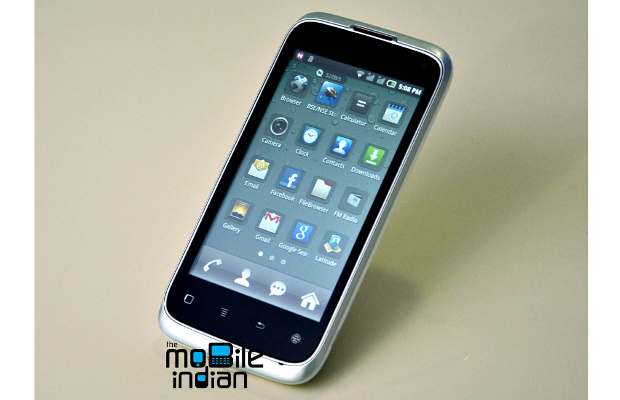 The apps launch quickly and even close very effortlessly. All in all, it provides a very smooth performance but then we will need to use it longer to know if it gets bogged down under pressure. Since processors do not come in less than 1 Ghz unit, so this processor is truly a 1 Ghz processor and not an overclocked 800 Mhz processor.
Thankfully, Spice has not called this a 1.2 GHz unit, something that many other manufacturers do by over clocking the same processor to make them look more attractive to buyers and in the end making the phones unstable in longer term.
###PAGE###
Camera
Spice Mi-425 comes with a 5 megapixel autofocus camera at the back and a VGA (0.3 mega pixel) camera in the front – a fairly standard offering in this price range except for the fact that it is an Auto focus unit.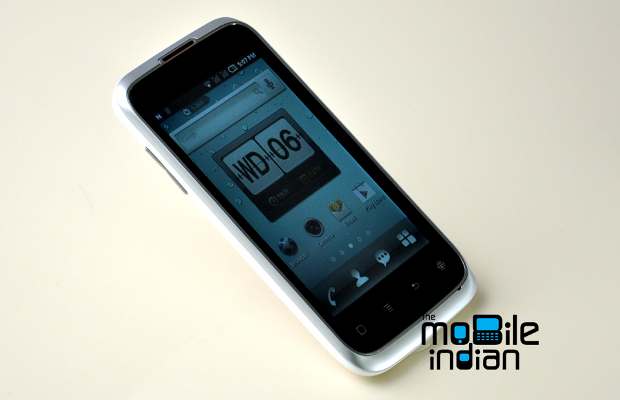 The phone also has a single LED flash at the back. The camera app is a standard Android affair, and there is nothing special about it but it nonetheless offers decent functionality and settings.
The rear camera is a decent unit. While we didn't get to test the camera much but the pictures we took inside the launch venue were decent.
###PAGE###
Battery
The Spice Stellar Mi-425 phone has a 2000 mAH unit, which is quite large for its category. Given that phone is based on Snapdragon processor which is known to have good battery saving ability, we expect the phone to offer a decent battery backup.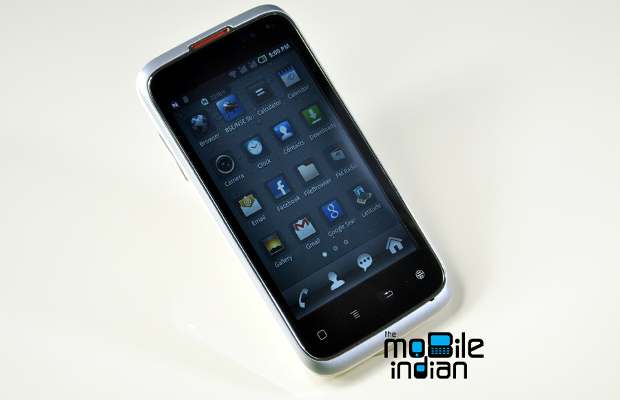 Spice on its part claims 7 hour talktime and 120 hour standby. Our guess with the given combination is of two days back at moderate usage.
###PAGE###
Summing up
While we are not in a position to a give a verdict on the phone, it definitely looks a good value for money proposition given the combination of hardware and software.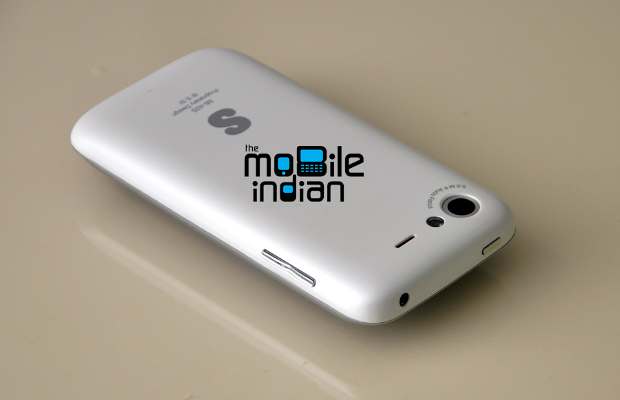 Spice also claims that the phone has been tested by Qualcomm labs and therefore we can expect good long term performance from the phone.