Google has pushed a new significant update for its To-Do list app – Keep. The new Google Keep 2.0.35 version brings Time and Location based reminders powered by another fantastic service Google Now.
Google Keep was introduced in March this year and was meant for quick note taking, jotting down tasks and organising them with different colour codes. It was pretty barebones to-do list app back even then though very simple to use.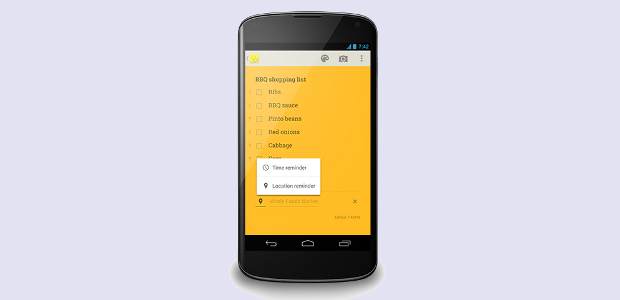 Google has added new Time and Location based reminders with the new "Remind Me" option for ever new note. This Remind Me option is powered by the Google Now service which is actually a personal digital assistant to present information in concise, card-style manner.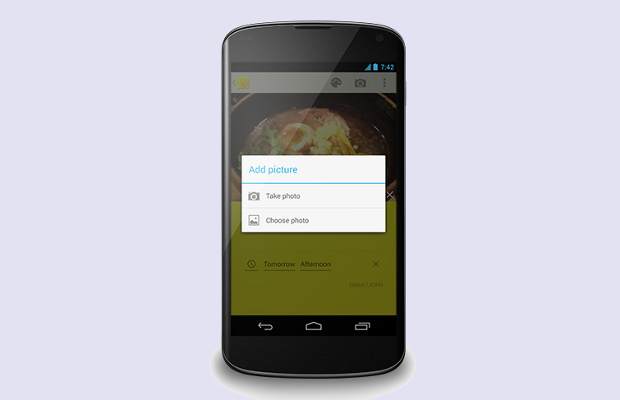 Google Now also requires the GPS location services to be activated in the device all the time to enable the location based reminders. Well, that actually might consume bit of a battery life. Apart from that, Google has also enabled an option to easily choose photos from the device's photo library.
Google Keep can be used as a standalone app, through the Chrome web browser app and through any web browser from address (http://drive.google.com/ ).
You can get the new Google Keep app version 2.0.35 from the Google Play store.