Motorola's Xoom WiFi tablet will get the Android 4.1 Jelly Bean JRO03H, a website has claimed.
Droid Life, which revealed this, has cited the changelog of the Android Jelly Bean operating system. Please note that a changelog is a record of changes that are made to a project, in this case the Android 4.1 Jelly Bean.
Motorola has been working on the Android 4.1 Jelly Bean update for its tablets. The Xoom Wi-Fi tablet owners in the USA will be the first lucky ones to get the Android 4.1 Jelly Bean update after the beta testing is done on the same. Apparently, just the test build of Android 4.1.1 Jelly Bean JRO03H will be pushed to the members of Motorola Feedback Network and in couple of days would be pushed out to the other users.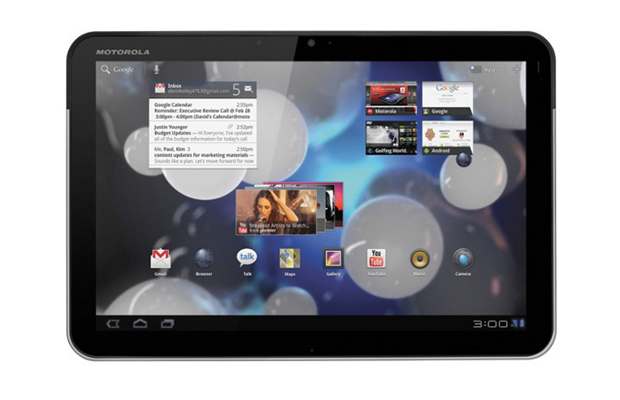 However, there is no word about the Android 4.1 update for the 3G and 4G version of the Xoom tablet.
The Android 4.1.1 Jelly Bean JRO03H build for the Xoom WiFi tablet would bring improved user interface and has been tweaked to be more responsive, thanks to the Google's 'Project Butter' which aims at speeding up the basic Android experience and responsiveness. The Google search has been redesigned for the tablets too and will arrive with a new look.
In the latest Android version, widgets have been optimised for customisation and self-resising mechanism if you stuff too many on the same screen. The gallery app has been tweaked for simpler photo viewing and you can also quickly share the same with others via email or social networks. Improved keyboard makes text input faster by smartly predicting your next word and the text to speech works even without data connection.
Featuring the voice search, the tablet will let you search better by using your voice and setting your hands free. Major cosmetic change has been made to the notifications tray that now shows expanded view of the notifications.
Expect Motorola to push out the Android 4.1.1 Jelly Bean update in two or three weeks from now. However, this update will be first pushed for the USA based Xoom WiFi tablet owners and then eventually for the rest of the world.