If you are planning to buy a Motorola smartphone then this is a good time as Flipkart, which is observing Big App Sales Days on the Flipkart app from 21st to 23rd December, is offering huge discount on Motorola devices. You could get up to Rs 3,000 off on Motorola smartphones via Flipkart's app.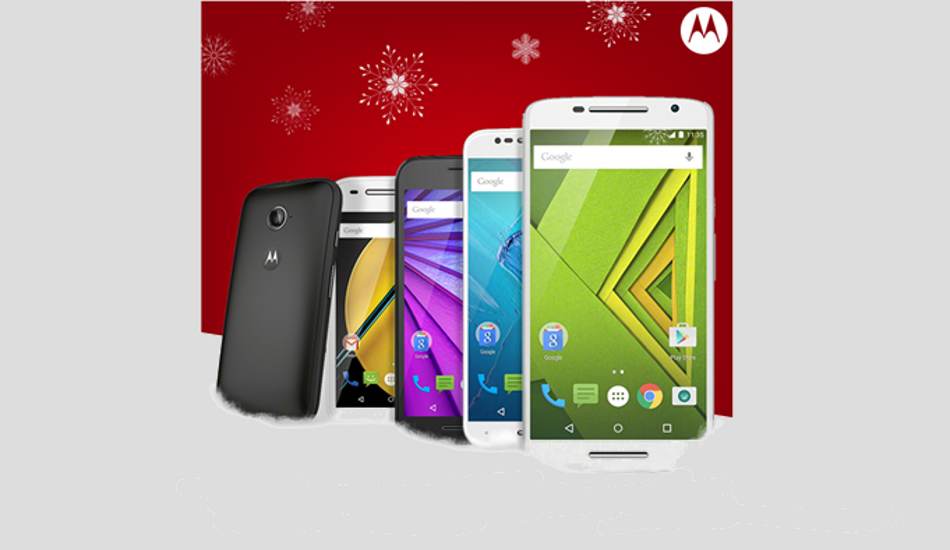 There is also a 10 per cent cashback on all Motorola devices on transactions made on CitiBank and Standard Chartered, and an exchange offer on the Moto X play, Moto X Style and Moto G 3rd gen.
As per Motorola, you could get Moto X Style for Rs 26,999 instead of its usual price of Rs 29,999 while Moto X Play is being offered for Rs 16,999 against its normal price of Rs 18,499. The Moto E (2nd Gen, 3G), Moto E (2nd Gen, 4G), Moto G (3rd Gen) are available for Rs 4,999, Rs 5,999 and Rs 10,499 respectively against their normal price of Rs 4,999, Rs 5,999 and Rs 11,999 respectively.
On top of that on Motorola Moto G Turbo Edition, customers will get an electronic gift voucher worth Rs 1,000 and exchange benefit of upto Rs 6,000 if they purchase the device during these Big App Sale Days on Flipkart.