With the new iOS 6.1 update, Apple's Siri voice assistant application can also book movie tickets if told by users to do so, according to a website.
Last weekend, Apple released the iOS 6.0.1 software update mostly to fix the glitches and bugs surfacing after the iOS 6.0 update.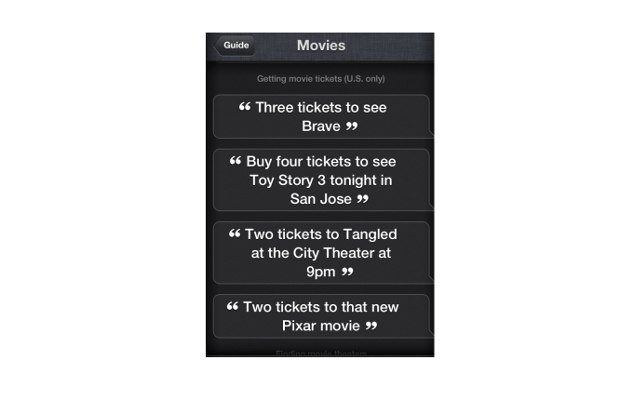 Meanwhile, iOS developers got the iOS 6.1 Beta build and some of them told the website that with the new iOS 6.1 software update, iPhone users will be able to use Siri for purchasing tickets via Fandango, a US based movie ticket service. Apparently, this feature might be limited only to the USA or certain countries, unless the Siri manages to use Indian services such as Book My Show or official Movie Theatre websites like PVR Cinemas and Big Cinemas to book the tickets from the iPhone itself.


Apple Siri is certainly turning out to be personal assistant and you are few months away from being able to order your coffee from Starbucks soon.
Apple Siri has great potential to be the personal assistant for the iPhone users for helping out in many trivial tasks. As of now, there is no estimated time of arrival fleshed out for the iOS 6.1 update.
(Images: 9to5Mac)