Top 5 free HD action games on Android
By: Rahul Gupta, The Mobile Indian, New Delhi

Last updated : Thursday, September 06, 2012 - 05:30
Why pay for normal mobile games when you can download high definition graphics games for free on Android market.
Today Android is blessed with a plethora of games of various genres. Out of that, action games are the most prefer and enjoyed ones. With devices becoming better with bigger displays and powerful processors, mobile phones are now becoming perfect little tool for playing high definition games.

What about the cost of HD action games? Well don't worry. Currently there are a number of such games which are available for Android devices for absolutely free.

Here we have a selection of such top five HD action games.

Dead Trigger

Remember popular zombie movie - 28 Weeks later. Well the game, Dead Trigger, is based on a similar storyline that goes like this - the world suffered a massive blow from the killer zombie-making virus and now you and others are trying to survive by simply shooting and killing the innocent but cannibalistic natured zombies who meet you on the way while performing day to day tasks.

The tasks include collecting supplies, safeguarding or barricading door, travelling and much more. All you need to do in the game is point, aim and shoot zombies.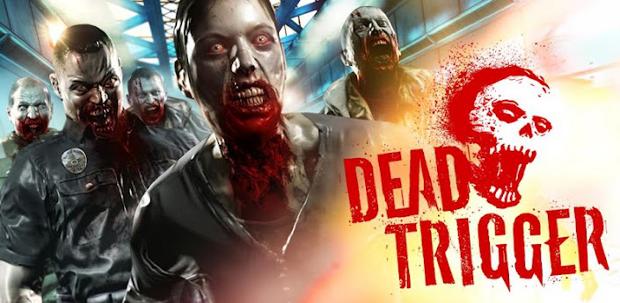 The game has been optimised for Nvidia Tegra 3 based devices which come with additional effects such as water and ragdoll effect that you get if you kill the zombies while perched on top of stairs or by simply pushing it somehow. But most modern day devices with enough processing and graphic muscle would be able to take advantage of its high definition graphics in full glory.

Users get to earn daily rewards in form of casino poker chips and can be played for jackpot prizes. There are plenty of upgrades and improvements that keep the game exciting and number of missions are more than one could handle.