Top 5 useless apps for Android
Here we have found several applications that have no use for the device or the user but still exist on Android.
Clic Clac
Clic Clac for Android is one of the most legitimate useless applications out there. Legitimate because the developers out rightly claim that it is useless and we appreciate that. The application combines two screens, one clic and one clac that work on simple touches one after the other and the cycle is repeated endlessly.
While doing that the screen showcases how many clicks you have managed to do so far and on the upper hand side of the screen some random lines appear every time one clicks the screen.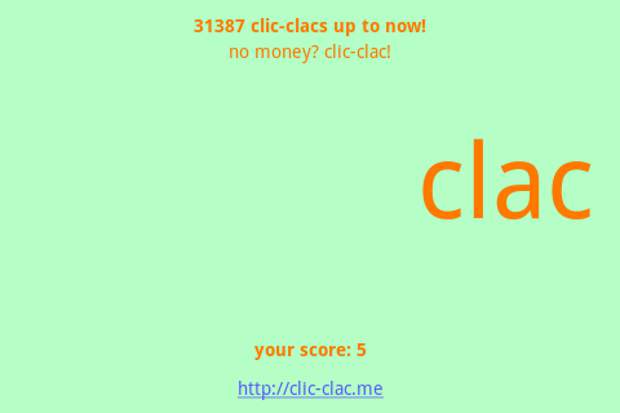 The application is utterly useless but gives some good exercise for the thumbs and helps users deplete their battery and internet data, which the application requires endlessly for showcasing the random lines on the top.